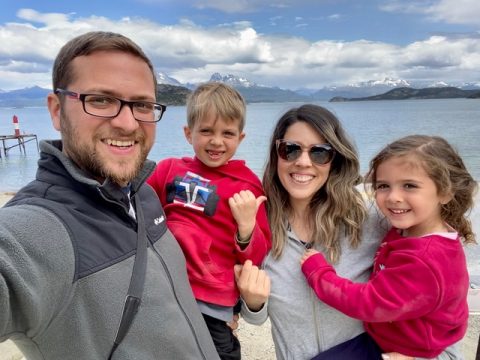 Pastor Paolo Esposito and his wife Cindy have had the joy of sharing life and ministry together since August 1, 2010. Cindy was born in Peru and Paolo in Argentina, both to families that love Jesus and serve him through pastoral ministry. They met in Chile when they were still kids and their parents were in school. It was many years later their paths would cross again to mark the beginning of something beautiful. Today they enjoy doing life together, traveling, exploring, and learning more about God's character and love each day as they raise their children, Christian and Eliana.
Paolo has had the opportunity to serve in the Communication Department at the Potomac Conference; as a student pastor in the Buena Vista-Charlottesville district and in Highland County, Virginia; and as the Associate Pastor for Media and Outreach at Sligo Seventh-day Adventist Church. Later Paolo completed his Master of Divinity at Andrews University in 2016 and then had the joy of pastoring Redeeming Grace Fellowship and the Virginia Beach Seventh-day Adventist church prior to accepting the call to ministry at Fredericksburg Seventh-day Adventist Church. 
Paolo finds his greatest joy in following Jesus and inviting others to find beauty, purpose, and joy in also following Him.     
Email Pastor Paolo: paoloe@pcsda.org