Please join us Saturday May 21 at the Fredericksburg SDA Church. 
---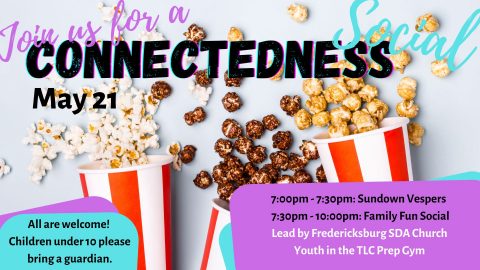 What is FAYTH?
FAYTH stands for Fredericksburg Adventist Youth Transforming Hearts. Adventist Youth Society, now titled Young Adults (YA), began over 125 years ago. 
 
I will give you a new heart and put a new shirt in you; I will remove from you your heart of stone and give you a heart of flesh.
AY MISSION:
The salvation of youth through Jesus Christ. We understand youth ministry to be that work of the church that is conducted for, with, and by young people.
AY AIM:
The Advent message to all the world in my generation.
AY MOTTO:
The love of Christ compels me.
AY PLEDGE:
Loving the Lord Jesus, I promise to take an active part in the youth ministry of the church, doing what I can to help others and to finish the work of the Gospel in all the world.
Contact us